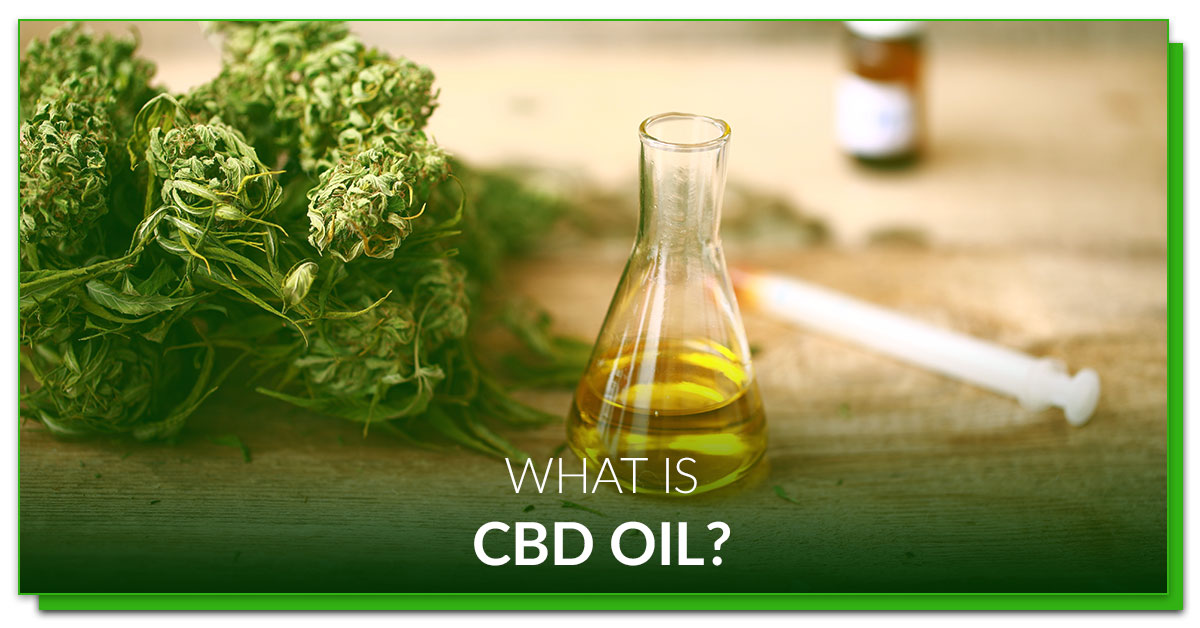 CBD oil has quickly become one of the most popular natural health remedies today, with people of all walks of life seeking relief in the form of cannabidiol. In fact, sources like Inc. and the Rolling Stone report that the CBD industry is experiencing a kind of gold rush, with a market expected to hit $22 billion nationwide by the year 2022. But what exactly makes CBD so great? Why is everyone suddenly seeking out this natural medicinal, even though it has been around for centuries? Continue reading to find out, and visit The CBD Store in Loveland, Greeley, or Pekin today to try our CBD products for yourself!
What Is CBD?
CBD is one of the two prominent compounds found in the cannabis plant, next to THC. Though both of these cannabinoids come from the same source, with CBD also being prominent in the hemp plant, they have vastly different effects in the body. THC, or tetrahydrocannabinol, is the psychoactive compound that produces a euphoric effect, or "high," when consumed, whereas CBD has no intoxicating effects at all. Rather, it works to relieve the "bad" things, such as chronic pain, anxiety, nausea, and insomnia, with little to no side effects. So how does this work?
When consumed, cannabidiol interacts with certain neurotransmitters in the brain that regulate bodily sensations, like pain, appetite, drowsiness, and stress, to provide a sense of relief and stabilization. Since the body naturally produces certain cannabinoids already, CBD oil can be received and used by the brain by its two cannabinoid receptors: CB1 and CB2. The brain's CB1 receptors are linked to certain mind and body functions, like emotion, mood, cognition, memory, coordination, movement, appetite, pain, and many others. CB2 receptors, on the other hand, are critical to immune system function and aid in the regulation of things like inflammation and pain.
Rather than overriding any kind of bodily function or process, CBD aids the body in making better use of its own, naturally occurring cannabinoids. This is because CBD oil is naturally soluble in fat, meaning that it can be metabolized by the body and used in the fat cells to enhance the process and provide effective relief. However, it takes a certain amount and quality for CBD oil to have much of an effect.
Benefits Of CBD Oil
When ingested in appropriate forms and doses, CBD oil has significant therapeutic potential for people with a wide range of medical conditions and ailments. One of the most effective ways of consuming CBD is to administer it sublingually, by placing drops of pure CBD oil under your tongue and holding it there for a minute or two. This allows for more immediate relief, as the CBD oil is quickly diffused into the blood via oral tissue. However, there are many other effective methods of consumption, such as CBD edibles and CBD topicals, which include CBD vaporizers, gummies, lotions, salves, bath bombs, and more. Here are a few of the main benefits of CBD oil:
Relieves acute and chronic pain (esp. chronic back pain, rheumatoid arthritis, fibromyalgia, neuropathy, etc.)
Fights inflammation (esp. type 1 diabetes, Crohn's disease, etc.)
Reduces muscle spasticity (esp. Parkinson's, MS, epileptic seizures, etc.)
Increases appetite and reduces nausea
Eases anxiety (esp. general anxiety disorder, social anxiety disorder, panic disorder, PTSD, OCD, etc.)
Studies also show that there is significant potential for CBD to aid in preventing and treating certain types of cancer, though this is still being studied at the federal level. According to the American Cancer Society, "Scientists reported that THC and other cannabinoids such as CBD slow growth and/or cause death in certain types of cancer cells growing in lab dishes. Some animal studies also suggest certain cannabinoids may slow growth and reduce spread of some forms of cancer."
While the benefits of CBD oil have yet to be thoroughly researched, the FDA recently recognized the potential of cannabidiol for treating children with rare forms of epilepsy. In 2018, Epidiolex was approved by the FDA as a medication for Lennox-Gastaut syndrome and Dravet syndrome, and it is the first ever FDA-approved medication that contains cannabinoids. And this is only the beginning.
Buy CBD Oil In Loveland At The CBD Store
Now that you know a little more about CBD oil and the therapeutic effects it has, are you ready to try it for yourself? Visit The CBD Store in Loveland, Greeley, or Pekin to check out our CBD tinctures, edibles, topicals, and more, or shop online!